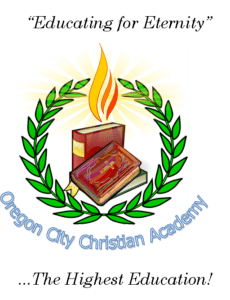 ---
Operational Blueprint For School Reentry 2020-21
School/District/Program Information

| | |
| --- | --- |
|  Name of School, District or Program |  Oregon City Christian Academy |
|  Key Contact Person for this Plan |  Brenda Moore |
|    Phone Number of this Person |  503-656-9265 |
|    Email Address of this Person |  bmoore@ocupc.com |
|  Sectors and position titles of those who informed the plan |  Principal/Teachers |
|  Local public health office(s) or officers(s) |  Clackamas County Public Health |
|  Name of person Designated to Establish, Implement and Enforce Physical Distancing Requirements |  Brenda Moore |
|  Intended Effective Dates for this Plan |  Sept. 1, 2020 – June 2021 |
|  ESD Region |  Clackamas ESD |

Please list efforts you have made to engage your community (public health information sharing, taking feedback on planning, etc.) in preparing for school in 2020-21. Include information on engagement with communities often underserved and marginalized and those communities disproportionately impacted by COVID-19.

We are planning a group meeting for staff and parents. We've consistently notified parents of what we know to be current information. We will be discussing in detail the technology needs so all students will have access to their teachers.

Indicate which instructional model will be used:

Comprehensive Distance Learning
---
Requirements For Comprehensive Distance Learning Operational Blueprint
Describe why you are selecting Comprehensive Distance Learning as the school's Instructional Model for the effective dates of this plan.

It is our understanding that the current mandates prohibit us from meeting with the students on campus. The county and state metrics do not allow On-Site learning at this time.
We are remodeling our classroom to allow for the appropriate social distancing requirements. We are in the process of incorporating the protocol required for students to be On-Site.

In completing this portion of the Blueprint you are attesting that you have reviewed the Comprehensive Distance Learning Guidance. Here is a link to the overview of CDL Requirements. Please name any requirements you need ODE to review for any possible flexibility or waiver.

None.

Describe the school's plan, including the anticipated timeline, for returning to Hybrid Learning or On-Site Learning consistent with the Ready Schools, Safe Learners guidance.

Review and implement the recommended guidelines for Distance Learning.
Before Sept. 1, conduct a meeting with staff, parents and students and explain the Distance Learning protocol.
Sept. 1 – Begin Distance Learning class.
Continue the planning and preparing for the On-Site Learning requirements.
Date To be determined by State and country metrics for us to begin On-Site Learning.