Learn about our leadership and read their bios.
Pastor Gary & Linda Gleason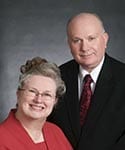 Pastor Gary Gleason has a passion for studying and teaching the Word of God, for the families of this congregation, and for quartet and choir music. He graduated from Bible School in St. Paul, Minnesota, and there he met and married his wife Linda. In 1974, they moved west to become pastor of Oregon City United Pentecostal Church. Together they raised four children, all of whom are involved in ministry in this local church.
Brian & Cora Huffman
Youth Ministry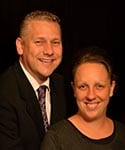 Brian and his wife Cora have provided dynamic and enthusiastic leadership of our youth group since 1993. This couple also leads a Bible memorization program for teenagers in the United Pentecostal Churches in the state of Oregon. They have four children.
Gary & Nancy Harrison
Children's Ministry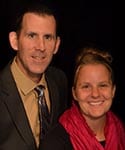 Gary and Nancy Harrison lead the Children's Ministries of our church. Both have professional teaching degrees, and bring genuine care and creativity to reaching out to our children.
Donna Pollard
Music Ministry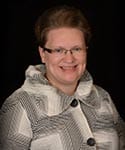 Donna leads our music department with anointed worship, great skill and a sweet spirit. As Pastor Gleason's daughter, she shares his love for Godly music, and communicates that to our church on a regular basis. She and her husband Jeremy have one child.